Lingerie and sport, a history of know-how and maintenance
Whether they are small, large, rounded, worn high or worn low, all breasts need the greatest attention during sports sessions, as they are attached to the pectoral muscles and ligaments, they are not muscles and it is important to preserve them.
The two designers from Hästko are raising women's awareness on this sub- ject through their website, recalling the prevention campaign aimed at British women riders. Studies show that only 19% of women riders confirm that they ride with a sports bra, compared to 91% of women runners. However, both sports are categorized as having the same level of impact on the chest moves up and down and from left to right. A traditional bra is not designed to compensate for these movements, whereas a sports bra fits the breasts andabsorbstheshocks. Thetwosportswomen,accomplicesofhorseback riding and other trail rides, left their professional world to launch their brand specialized in design, manufacture and sale of women's lingerie dedicated to sports. They also have also registered a patent for a removable saddle pro- tection (for horses, bikes or motorcycles). An innovative product that earned them a "French Outdoor Award".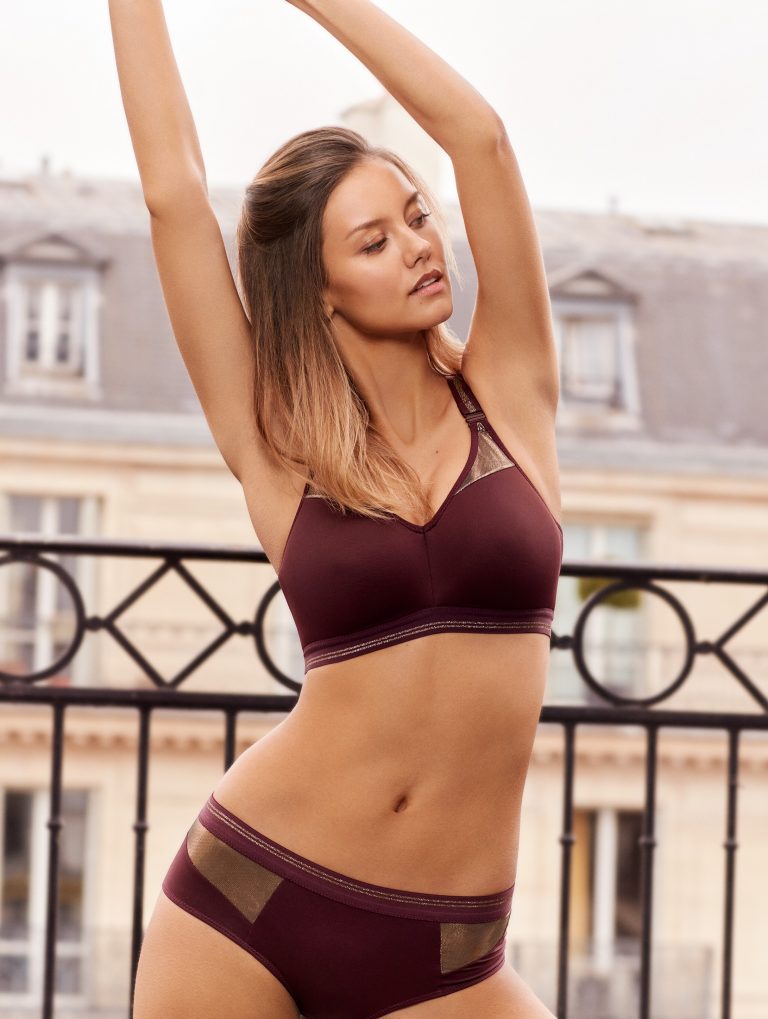 Support is the core business of the French brand Empreinte, founded in 1946. By reinventing the codes of generous beauty, from the C to the H cup, the brand puts its know-how at service of unequaled aestheticism and comfort. With the launch of its Initiale sports bra, the brand has demonstrated its desire to provide well-being, confidence and freedom to women who wear it. The Initiale sports bra offers guaranteed support all the way up to the H cup, a greatly reduced bounce regardless of the activity and a very light bra. This season, Initiale is available in a new brunito color.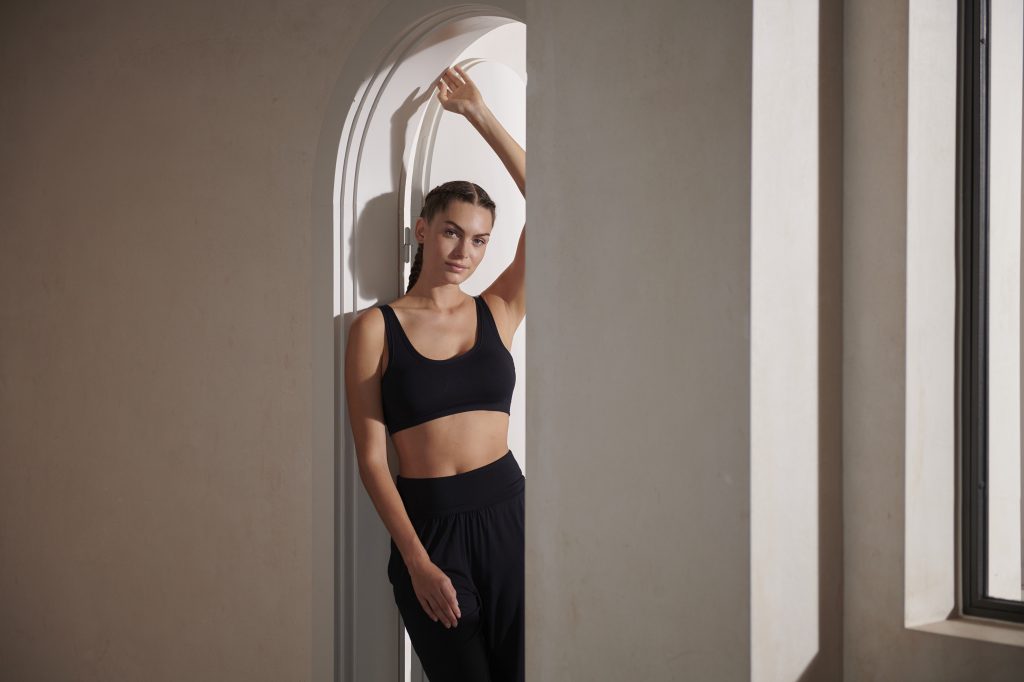 Restlessness and stress are hallmarks of daily life. The cold season is the perfect time to take care of yourself, rest and relax. That is why Hanro is focusing on wellness with its new capsule collection and launching two new series, 'Yoga' and 'Balance', ideal for gentle sports like Pilates or for medita- tion. The high-end brand expands its rage to include designs in exceptionally soft flowing jersey, made of natural modal fiber Tencel for special comfort and high moisture absorption. The flagship product is the wrap jacket, which can be tied in a variety of ways.